The 10 Principles of Maniphesto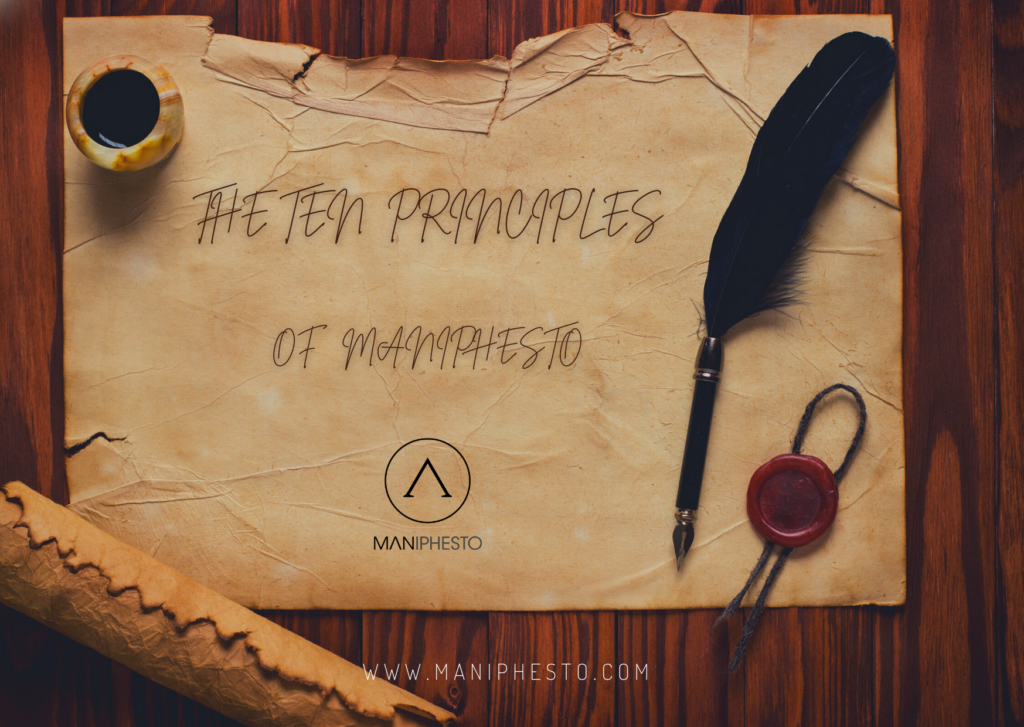 1. Patriarchy
Hierarchy and Fatherhood are indispensably woven into all life and reality. A good patriarchy is essential to human thriving.
Masculinity is the qualities which are admired the most in men. Our fellowship aims to build masculine men.
3. Know Thyself

Commitment to regular practice such as prayer is essential. Deepening practice involves engagement with religious tradition.
We support men in establishing a lifelong commitment to one woman as a container for personal growth.
5. Direct Communication
Our collaboration is built on clear and direct communication with complete integrity.
Men take personal responsibility for making things better – starting with themselves.
7.  Mutual Commitment
Women give birth to boys, but men are made through journeying alongside other men. We commit to each other's success in a fellowship to guide and mirror each other to greater maturity.
8. Men Lead

Growth in men is accompanied with increasing responsibility – for themselves and others, meaning taking on the burden of leadership.
9. Action
Joint action in the world is the optimal path to betterment for men. Working together towards shared goals for the greater good leads to a life of meaning, purpose and bonds of friendship.
10. Holistic
Our work addresses man as a whole, not as a collection of parts. Man is an inseparable unity of body, mind, and spirit.