The Death of the Patriarchs 2023
Step into leadership with us.
Develop CORE competencies: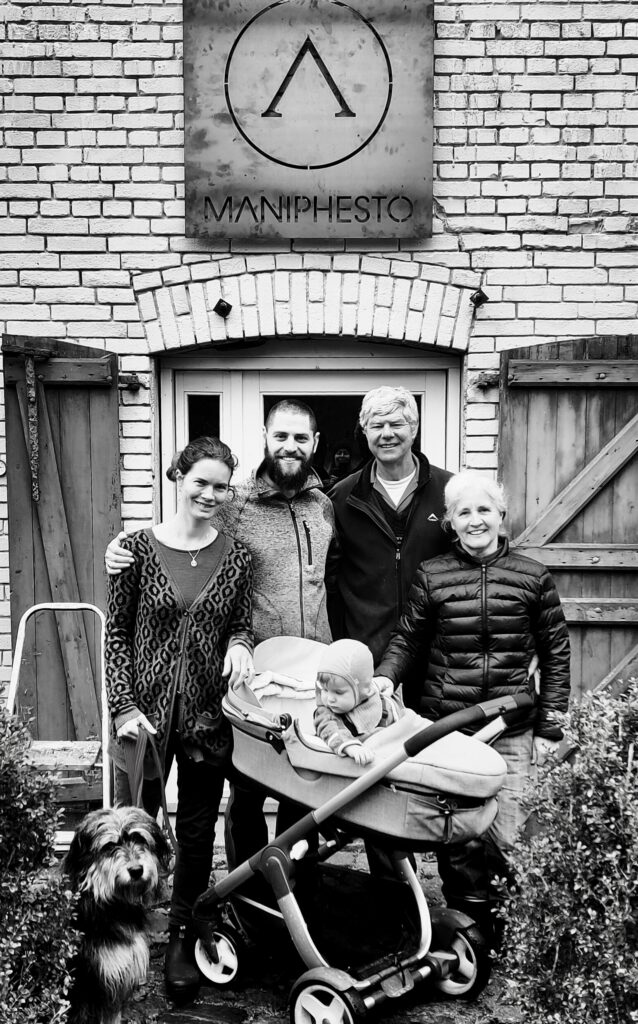 I am the co-founder and leader of Maniphesto.
This is me outside Maniphesto HQ with my family – my wife, the youngest of my two sons and my parents.
I am on a mission to restore manhood. I call men to adventure and support them in finding a deeper sense of direction and purpose.
Together with an amazing team, I started European Men's Gathering in 2017, which has grown to be the European hub for men's leadership training.
I run Maniphesto Core, our platform for online men's mastermind groups and I engage other thought leaders in discussions in order to bring together the men and the ideas which will enable us to create a new story about men.
You can read more about the background of Maniphesto here. And you can also find videos, articles, my podcast and other content I produce on our blog.