The Return: Join me at the European Men's Gathering for our first steps into a post-pandemic society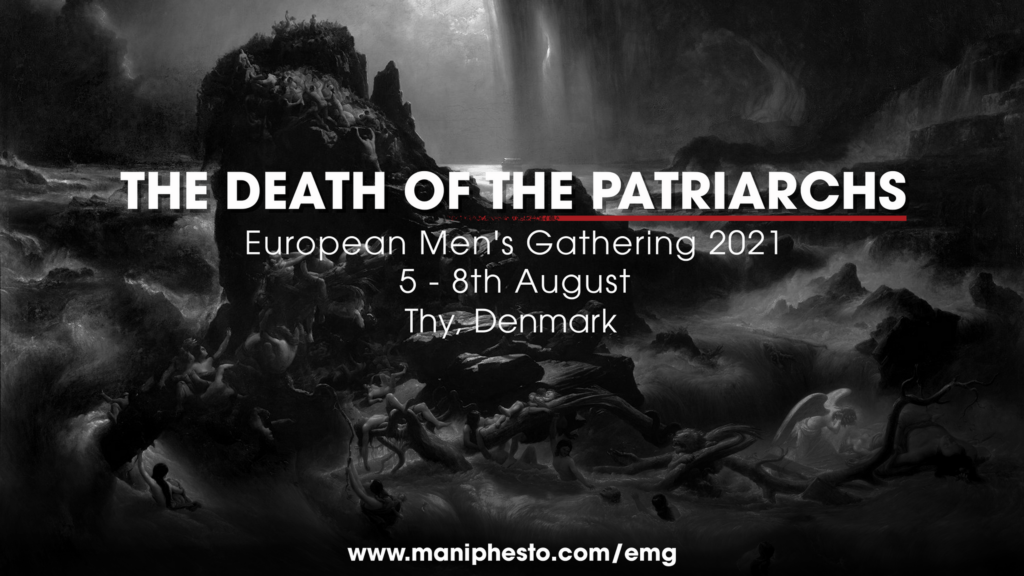 Over the last months, Europe has been flooded with vaccines. Anyone who reasonably wants to be vaccinated has received their shots. As was clear from the beginning, corona is not going to disappear from the earth. Continued infections and mutations are inevitable. And at the same time, death rates in Europe hardly went over normal during the pandemic, and have now fallen even lower. We are definitively in post-pandemic society.
Life has always been a risky business. Never before have we lived such safe and comfortable lives as we enjoy in the West. And never before have we seen a society so fragmented. We can now see clearly the ravages of 16 months of constant media hyping of the pandemic. Anxiety, depression and loneliness have skyrocketed. Volunteer associations, sports clubs and much of civil society forming the glue of community has been severely damaged or demolished. The state, IT giants such as Netflix, Google and Facebook are increasingly replacing local communities.
The society we live in now is the new normal. And we get to decide how we will exist within it. Repairing the damage is going to take hard work. But this is an opportunity to rebuild better and stronger than before, on a more solid foundation.  I for one want to take the task upon myself of contributing to this rebuilding. What we collectively do in the next months will chart a course for what our society and our roles in it will look like.
THAT is why I am travelling to Thisted in Denmark this year on the 5 – 8th August to join the European Men's Gathering.
Our society is calling out for courageous men who are ready to answer the call to adventure, to risk facing the dragons of chaos and to guide us in navigating the transitions into a post-pandemic digital paradigm. The European Men's Gathering is a gathering of the most inspiring leaders of the men's movement. We are on a mission to create a new story about men which bridges polarities and transcends paradoxes.
This year we will be sharing and experiencing with you our deepest journey yet, "The Death of the Patriarchs" which is focused on supporting every man to find clarity of direction, depth of passion and certainty of purpose through common experience. New teachers joining our crew of  this year are host of the Symbolic World, Jonathan Pageau, Anthropologist, Cadell Last and Jiu-Jitsu trainer Christian Ifversen, to name just a few. Let's create this as a landmark event in our own lives for the sake of ourselves, our partners and families, our colleagues and our friends!
Join me by signing up here: www.maniphesto.com/emg
Paul Lloyd Robson