The Making of Men: Book Excerpt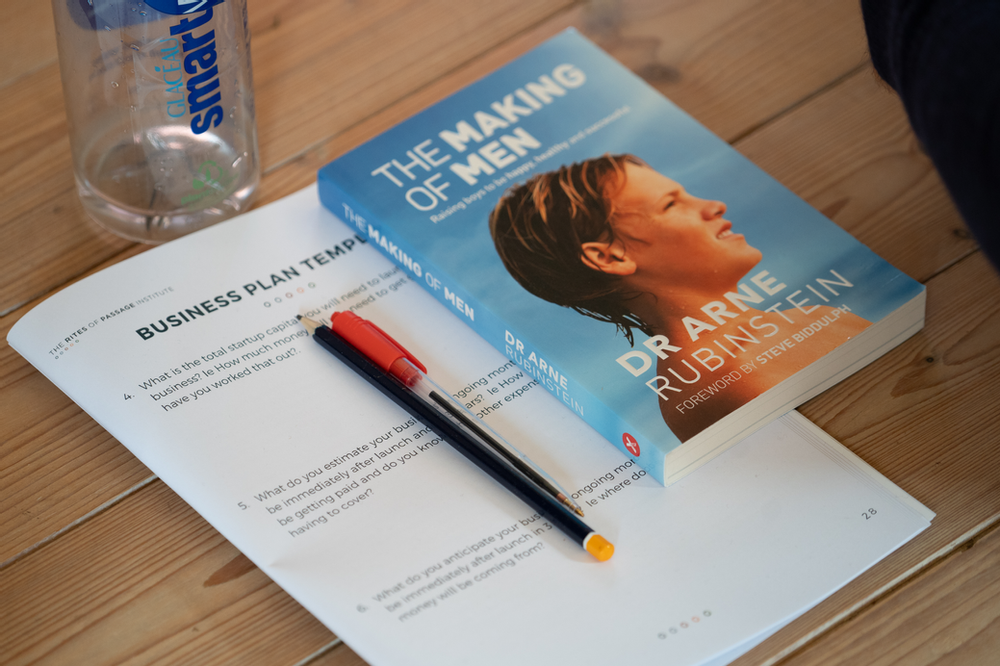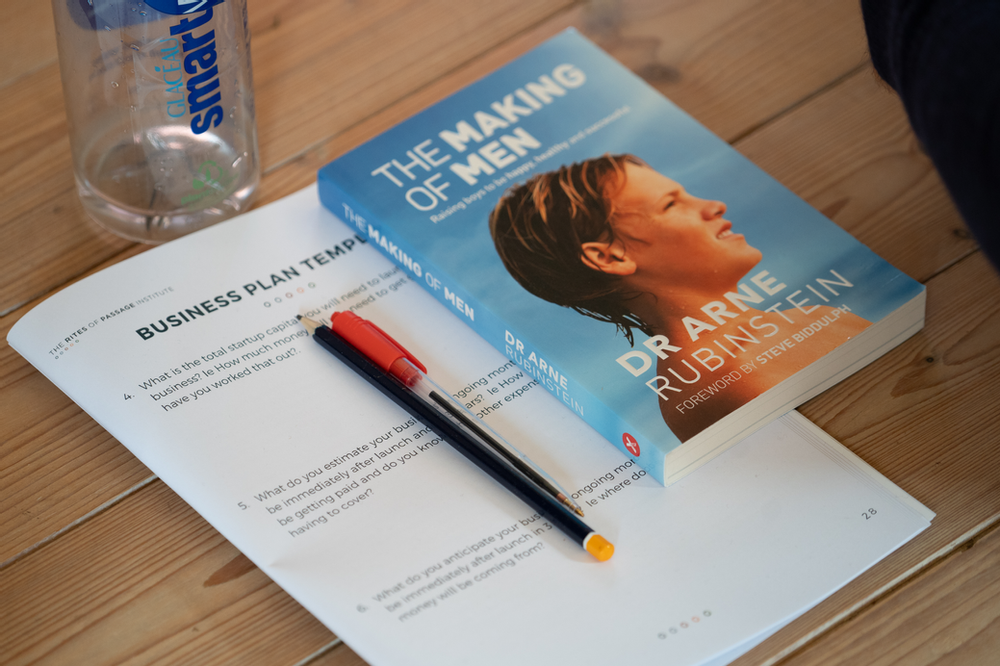 The following text is an excerpt from the book The Making of Men by Dr. Arne Rubinstein.This excerpt will give you some insight into a day of one of Dr. Arne Rubinsteins Father and Son Camps. This summer Dr. Arne Rubinstein will for the first time ever facilitate a Father and Son Camp in Scandinavia. Read more about The Making of Men: Father and Son Camp here.
A Rite of Passage story
It's late at night but deep in the bush it is anything but silent. Crickets, frogs, owls and small marsupials create a natural soundtrack. A group of boys makes their way slowly along a bush track. They can't see very well in the dark and the moon is only half-full, so they must rely on the men who lead the way. They have been walking for what seems like hours.
This has been one of the strangest days of their lives. When they first arrived at camp they had to hand in their mobile phones, watches, portable gaming devices and any other electronic equipment. These items were put in a big metal box with a padlock for safe keeping. They spent the rest of the day with their mums, chatting and laughing and hearing stories about when they were young. Finally they had to say goodbye. Their mums told them how much they loved them. Some of them cried as they spoke. At dusk a group of men arrived and led them away …
The boys are now tired. They wonder where they are going and how long they will have to keep walking. Finally in the distance they see a flickering light. As they get closer they realise it's a fire. A group of men is waiting there for them. Some are their fathers, some their uncles, there is one grandfather, and there are a few men who are family friends who have agreed to come along as mentors. The boys notice there are also a few young men not much older than themselves whom they have not seen before; they look strong and are standing tall. The men are happy to see them and greet them with handshakes and hugs. The boys stand close to their fathers or the man they came with but most don't talk and there is a sense of awkwardness. They don't really know each other and still aren't sure exactly what's going on. Some of them have never been away with their fathers before.
A hot dinner is served and it tastes delicious. After they eat it is time for bed and they wearily climb into
their sleeping bags underneath a big shelter. Most are soon fast asleep. For some, however, it is a far from restful night. They are aware of the sounds of other men and boys nearby and the noises of the bush. Some have strange, unsettling dreams …
• • •
The following morning there is work to be done. Tents must be set up, firewood collected, breakfast prepared. All meals are eaten together around the camp fire. For the first time the boys get to properly check out everyone else on the camp. They are told the young men they saw last night are here to help out and will be working with the leaders. The boys have never experienced any group dynamic like this – they are used to football teams with one or two men coaching, or school classes with up to thirty kids and just one teacher (who is often a woman). One boy separates from the others. He wears a hoodie.
He hasn't said a word since he arrived.
After breakfast everyone sits in a big circle. Each boy has a man on either side of him. One of the camp leaders welcomes everyone and then explains that what is discussed in this and other 'talking circles' is both special and confidential. No one is allowed to go home and repeat what anyone else has said. He tells the group that the men are going to be asked to share stories about their lives. He reminds the men that they are not allowed to tell the boys how to live their lives. They are not allowed to lecture them; nor are they allowed to philosophise. They must only share their own personal stories. The first story the men are asked to tell is about their own childhood, how it was for them when they were the
age of the boy they have come with, and the relationship they had with their father.
Each man gets a chance to speak and while he does so he holds a stick. Only the man holding the stick speaks, no one interrupts or asks questions – this is his time. One by one the men share their stories and the boys watch and listen in silence and amazement. Quite a few men cry as they talk about their childhoods and their relationships with their dads. For most it was not an easy time and some had unsatisfactory or even bad relationships with their fathers. A couple didn't have dads at all and they speak about how hard that was. After the men have finished it's the boys' turn to hold the stick. They are asked to talk about what sort of fathers they would like to be one day if they have
children. This time the men listen in amazement as these boys who they have only just met and who are
only just starting to grow fluff on their top lips speak with wisdom, positivity and insight. All the boys tell a story except for the one wearing the hoodie. He declines to speak, passes the stick along and sits fidgeting.
• • •
For the full text click here and enter your email adress. This will add you to our mailing list where we send a newsletter about once a month with news and updates on Maniphesto events such as the Making of Men: Father and Son Camp. In the first email from us you will receive a link to the full chapter of Dr. Arne Rubinsteins book The Making of Men. The full Kindle version of the book can be bought here on Amazon.
This summer on the 1st to the 4th August, Dr. Arne Rubinstein will facilitate a Making of Men Father and Son Camp in Scandinavia. This is an opportunity of a lifetime to partake in a powerful transformative experience with your son and to ensure him the best possible continuation on his journey to manhood. Read more about Making of Men: Father and Son Camp and sign up here!