Paul is the founder of Maniphesto and on a mission to restore manhood.
Together with the Maniphesto Crew, he started the European Men's Gathering in 2017, which has grown to be the hub for men's leadership training in Europe.
He runs Maniphesto Core, a platform for online mastermind groups.  He is educated as a Political Scientist and spent nine years working at Microsoft, where he led a global network of Sustainability Leads. He is also a trained psychotherapist and sports coach.
He lives on a small farm in the Danish countryside together with his family.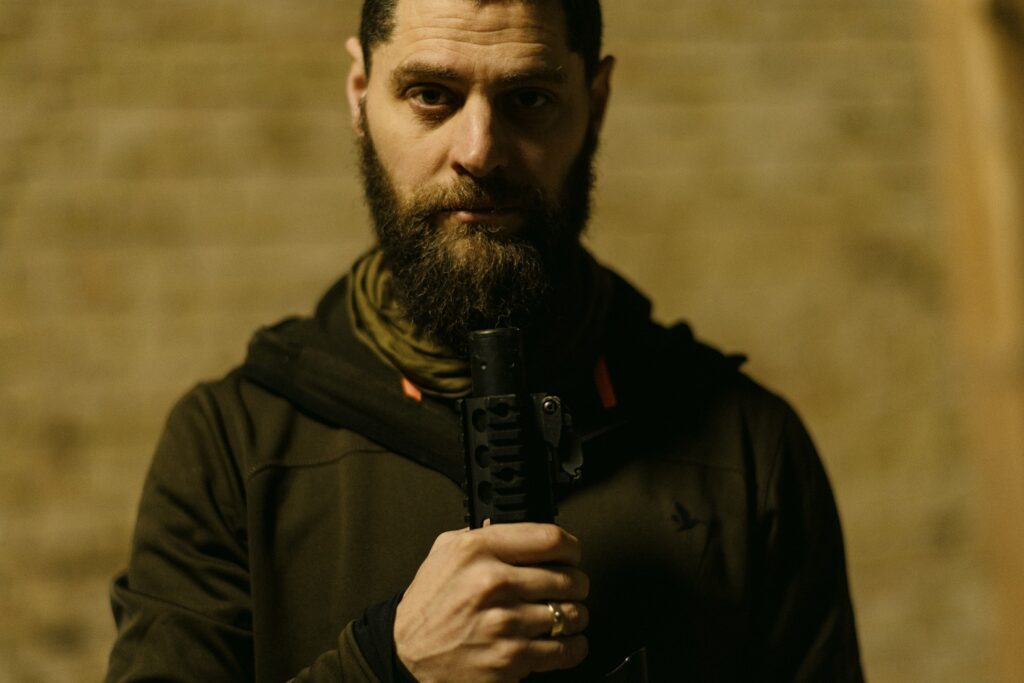 Testimonials:
"Paul is definitely a soul on fire, yet what mostly strikes me about him is his humility and kindness. An inspiring and passionate leader, he has an obvious love for working with others, a love he combines with the wisdom to encourage them and give them the space and the trust they need to flourish. I've personally come to value the integrity behind his at times almost brutal directness and honesty, and I've never doubted the deep compassion in the truth he speaks. Paul is a great inspiration for many men, and most certainly for me".
– Morten, Anthropologist
"Paul is a constant source of inspiration for me and I see him being a source of inspiration for many other men. He is passionate about bringing out the best in other people. I admire his honesty to tell the truth to other people but also his universal respect for everyone he meets".
– Ole, Professor
"Paul has a full range of masculine traits that many men seek. He speaks from the heart with authority. Paul is an encourager, he sees the utmost potential in people and pushes them forward to understand and claim their lives back. Paul also has a compassion and flexibility which balances his warrior spirit. Highly recommended".
– Juan, Engineer
Seven years experience facilitating personal leadership and transformational programs.
Nine years experience leading global sustainability team in Microsoft.
Founded first company at age 15 and an "entrepreneur for life".
20 years leadership experience with volunteer and grassroots organisations.
Cand.scient.pol from Copenhagen University.
Certified Therapist by Human Education Group.
Certified Sports Trainer by Sports Confederation of Denmark.
Types of Coaching and prices
Creating Vision
This is for men who are entering a period of transition in life. A new job, new relationship or becoming a father for the first time? A clear and compelling vision will enable you to move forward and acheive what you want – in career, relationships, finances and building a meaningful life.  For years I have been supporting men in getting in touch with a deeper sense of purpose through vision work. In this package, I will guide and support you through a personal vision retreat, giving you clarity on who you are and where you want to go.
Package of 2 x 60 min Creating Vision sessions: 200 EUR
Goal Attainment
You know what you need to do and you want to maximise your likelihood of success. Whatever project or goal you have set yourself – I can help you to land it.  I am in my element when I am supporting new initiatives and projects. With this package, you are getting a brother by your side to spar with, to ensure your progress, and to have your back.
Package of 1 x 90 min + 4 x 60 min Goal Attainment sessions : 350 EUR
Lead your Relationship with Vision
Take leadership in your relationship with courage, clarity and compassion. Your relationship with your life partner is a powerful container for spiritual growth – but it only works if you are workeing towards a shared vision. As the man in the relationship, it is your task to create the structure for that collaboration.  This series of coaching sessions will provide you with the necessary insight and set of tools and support to work together with your partner to do this.
Package of 6 x 60 min Lead your Relationship with Vision sessions: 420 EUR
Standard session: 175 EUR
You can book me directly for all of the above through Calendly.
Not sure what you want? Book a free 20 minute chemistry call with mere here.