Maniphesto goes Vertical with Core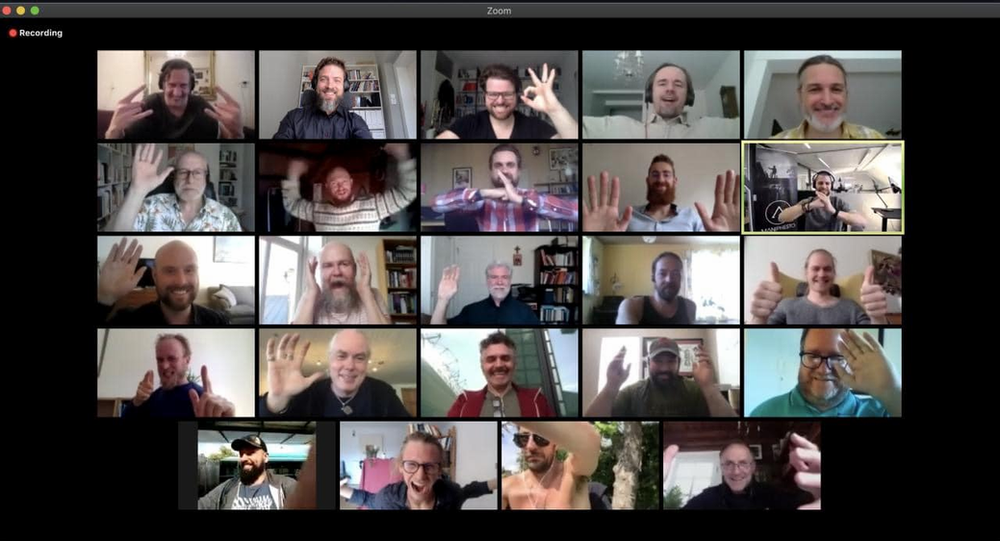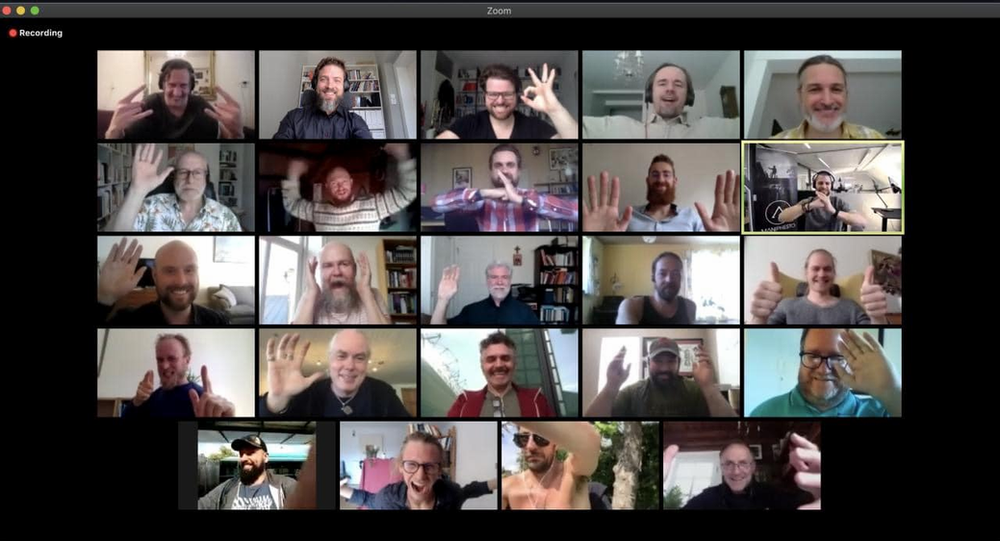 Maniphesto has taken a significant step in its development – last week, 25 of our leaders, facilitators and organisers spent two days together, virtually. We laughed, discussed, disagreed and debated. Together we trawled through our vision at Maniphesto and the values we have developed through all of our combined work.
We spoke about what men's work is, why we do it, and how we do it.
We spoke about our own fathers. And our father's fathers.
And we spoke about the future. The pandemic, and it's impact on our work. And we spoke about the online and offline worlds and how men's work is integrating both of these aspects.
I believe I can speak for all of us in saying that we left our closing circle on Friday with a feeling of having strengthened the bonds of our brotherhood, clarified more the foundation of our shared values and with a clear vision of the direction of our next steps together.
As should be expected of a group of the leaders of the men's movement, it was of course not all airy fairy, but we also had some very concrete results. The main one which I am extremely excited to present here:
Maniphesto is no longer just a flat network.
From now on, we will be Maniphesto Network and Maniphesto Core. Horizontal and Vertical. The Network will cover all of our existing platforms – the Google Group, Youtube, Facebook, etc. The Core is a new platform for the men who want to go deeper into men's work. Indeed we already have a fantastic group of men signed up, and our first group call will be this Friday.
As opposed to the Network, the Core will require commitment and dedication. There will be an inside and an outside. And it will be the place to meet other men who are committed and dedicated, and to develop those qualities in each other.
If that sounds interesting, then you can sign up already now, and be a part of taking these first steps with is – take a look at the video and follow the link below:
Maniphesto Core
Core is not the only new initiative that we we decided on last week. I do expect that it will be the beating heart in our projects in the future as well as the incubation lab for new initiatives and efforts.
Most importantly, it will be our platform for supporting and guiding each other to find each man's unique purpose and contribution, talents and expertise, for the men in our Network who are ready.
If that sounds like something you are interested in, then click the button below to read more. And of course please let us know if you have any questions.
Thanks, Paul and the Crew