A New Foundation and Direction for Maniphesto – Newsletter 27-04-2023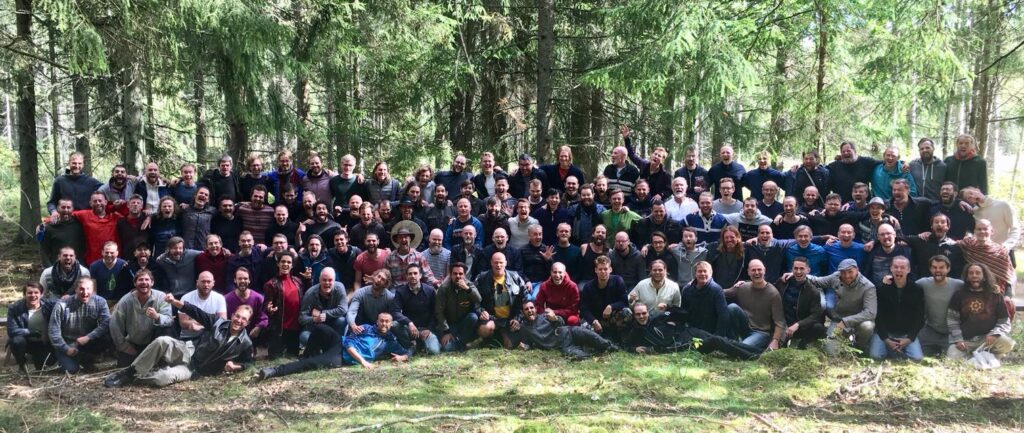 It has been a while since we last sent a newsletter. The last 6 months or so have seen some big discussions about our identity and direction as an organisation. Much of this has now been clarified, and we are ready to move forward, standing more firmly and honestly in who we are, the foundation of our work and where we are going.
The biggest issue to deal with has been my own conversion to Orthodox Christianity, and the subsequent shift of our identity and direction.
In short, I started this work to "restore manhood" in 2018. I was a political scientist, a highly successful entrepreneur, cosmopolitan, progressive, liberal and atheist. Much of my life at that point was focused on hedonistic exploration and pursuit of new experiences.
Through pursuing the stated goals from my work, I was confronted with the reality that the only thing that I could change was myself. Restoring manhood in society entailed recovering a correct understanding of and approach to reality in myself.
In 2018 I had a personal encounter with God which led me to converting to Orthodox Christianity in 2019. In Orthodoxy, I found a complete anthropology and cosmology which not only had formed the basis of the beliefs we have today about manhood, but also perfectly described the challenges we are facing as well as a 2000 year old tried and tested method to solve them.
Finding my feet in this fundamentally new way of being has taken its time. It has been important for me to move slowly and to continuously draw others with me. I have also married, moved from Copenhagen to a small farm in the countryside, and as I write this, awaiting any day now the birth of my third son.
I have especially worked hard to listen and have honest conversations with the broad variety of men in and around Maniphesto – not least to illumine the bridge I had crossed and help myself understand and integrate my journey.
Having increasingly found that stable foundation for my own life, I am thus able to return with renewed strength and focus on the Core of our work in Maniphesto – to support men in finding stabiltiy and strength in their own life.
Importantly, I want to underline here, that Maniphesto is NOT changing to become an organsiation for Orthodox evangelisation. Pretty much all of the fanstastic, masculine and purposeful men who are doing all the heavy lifting in Maniphesto are NOT Orthodox Christians. Some men might be inspired to learn more about the Orthodox path, in which case they will need to seek out a local Orthodox Church.
My personal engagement and approach will follow three "angles of attack":
In my online and social media engagement, I will seek out the conversations which I find personally the most interesting, valuable and relevant. Recently this has increasingly been Orthodox Christian thought leaders like Fr Josiah Trenham and Jonathan Pageau, but I am keen to continue to discuss with anyone who can help me to learn more about this vast subject of manhood.
Our network of online men's groups, Maniphesto Core will focus on the the specific method of building accountability which we have developed there, which involves supporting men in formualting an inspiring vision for themself, setting goals and developing positive habits. We will purposefully limit excessive theological and philosophical discussions there and keep the focus on pragmatic action. We will also run online courses and programs on specific issues as needed.
Locally here in the Danish countryside where I live, I will continue to run vision retreats as a rite of passage, utilising inspiration from all of our previous work as well as my military training in order to help men gain more embodied clarity and direction in their life.
So that is it for now. Please drop me a message if you have any reflections on all of this – we greatly appreciate hearring from you. And if you want to learn more, then check out our web site, YouTube channel or sign up for Core.
Thanks, Paul