Over the last six years, the men of Maniphesto have developed and refined a system for running men's groups which brings about transformational change in the men who come to our events. Now we want to share it with you in our Free Guide.
The guide documents our entire process, from answering the deep questions of our motivation for engaging in this work and how this relates to the development of male and female roles in a historical perspective. It provides all the practical insights and tools we have gained through our work. And it even includes our men's group self-assessment worksheet.
We believe in the value of this system, and we believe in the power of open source collaboration for men's work. That is why we have decided that we want to give this manual to any man who needs it – although we will ask for your email address so we can stay in touch.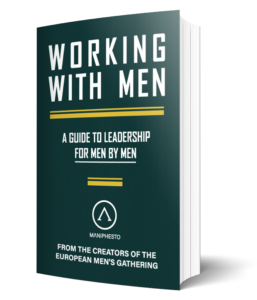 Complete the registration form below and you will get access to the Working with Men guide.